Main Content

An Interactive Learning Experience
There's loads of work to get done at the copper mine—and we need your help! Let students take the wheel of a 2-story high mining truck with this new gamified STEM learning experience. Check out the Educator Guide for classroom activities and tips to aid with classroom integration.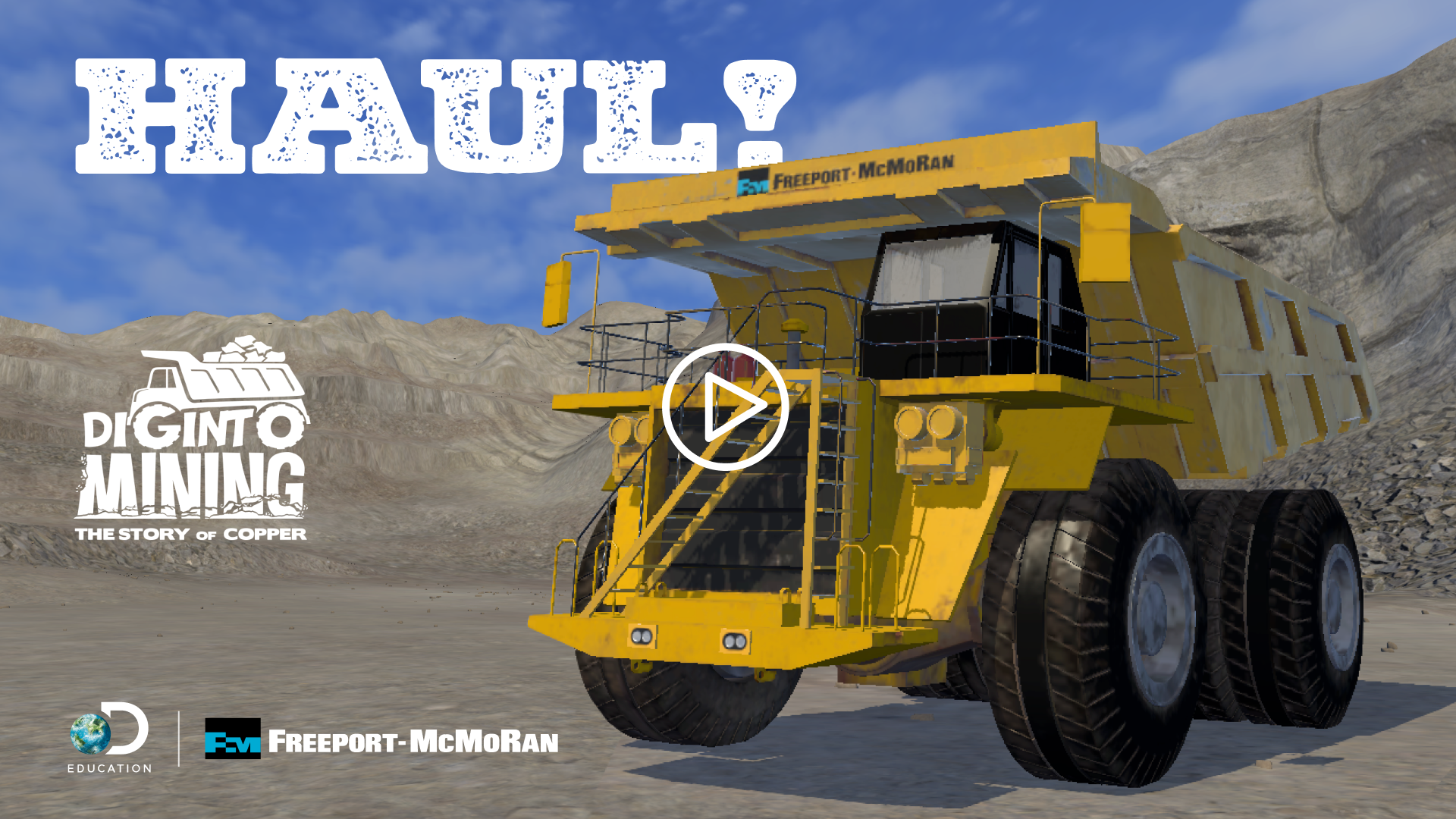 A VIRTUAL STEM MISSION
Please allow the experience to load. Once the experience has loaded, you may use the full-screen option to view the interactive.
Discover what it takes to get copper ore from out of the ground and into items that power our day, including our cellphones, computers, vehicles and more with this hands-on interactive learning adventure. Students must navigate their way through a copper mining site to earn their Haul Truck Operator's Scorecard, while learning how STEM is used in this larger-than-life mining operation. Incorporate this virtual experience into lessons with the help of an Educator Guide, featuring classroom extensions to engage students before, during, and after students explore the interactive learning experience.
CLASSROOM CONVERSATION STARTERS
Grades
All Ages, Elementary, Middle and High School
Copper is a critical mineral in the renewable energy transition. Copper is found in electric vehicles, solar panels, and wind turbines.
Operating a haul truck is like driving a 2,000 sq ft house—with the steering wheel on the second floor.
Freeport-McMoran haul trucks can carry more than 400 tons of material.
A haul truck engine weighs almost 20,000 lbs and generates 2,400 horsepower.
EDUCATOR GUIDE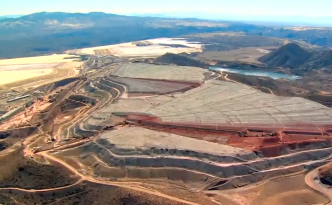 Find flexible ways to incorporate the Interactive Learning Experience into your curriculum with this comprehensive resource, featuring classroom activities, lesson guides, standards alignment information and more.
Download Guide